Enjoy Immaculately Clean Carpets Once More By Hiring Our Carpet Cleaning Services Today
End of Tenancy Cleaning cleans like no other cleaning company and in addition, our team are so efficient and professional that you will not even notice us being a part of your life apart from the fact that you are guaranteed a cleaner home after every one of our visits. Our range of high class, tip top cleaning services also extends to out carpet cleaning services too. Our carpet cleaning services are available to all of you home and commercial property owners out there that want to restore the life and appearance to your carpets. Carpets, even after all of these years, are still the popular preferred choice when it comes to which type of flooring to use to furnish your property. They are warm, comfortable and welcoming to anybody entering a property from outside. Carpets come in a variety of styles, colours and thickness, which means that you can mix and match them so that you never need have the same style carpet more than once. The only problem however with carpets, is that they can easily begin to look dirty, stained and harbour nasty bacteria, dirt marks and even odours as a result of the materials that they are made from. London carpet cleaning can be a tough job too and it is also often very difficult to get them looking as good as they did the day that you had them fitted, especially when you are using shop-brought products. This is why we feel that calling 020 3397 9663 and hiring our high class, effective carpet cleaning services would be the perfect answer to your carpet cleaning troubles.
The Most Proficient Team of Carpet Cleaners You Will Ever Find in London
Removing the dirt and stains from your carpets is a difficult task to do and one that takes time, hard work and some decent cleaning products and equipment for the job too. When you are unsure of what fabrics and other materials your carpet is made up of, it can be difficult to find the best products to use for the job of cleaning your carpet effectively and successfully. However, finding the right detergents and equipment to use to clean your carpet can really be a mind field and should you accidently choose the wrong type of substance to use, you could end up destroying your carpet and permanently staining it and therefore making it worse. When it comes to successfully cleaning an removing the stains, odours and other traces of dirt from your carpets, it is better and safer to call in the experts in the form of our handy and professional London carpet cleaning team so as to be sure that your carpets get the cleaning that they need without risking any more permanent damage to them. We have the experience, knowhow and staff to make sure that you get nothing but the best quality cleaning services from our team every time that you choose to use our services. Typically, after hiring our company to professionally and thoroughly clean your carpets for you, you will not need to book for another carpet clean from us for another three to four months – what could be more convenient or practical than that?!
Book the Cheapest London Carpet Cleaners

Book your carpet clean with End of Tenancy Cleaning today simply by calling 020 3397 9663 now and speaking to our friendly and helpful team of staff. Our team of professional carpet cleaners in London are experienced and experts in carpet cleaning and will be able to successfully remove any trace of any stain, odour or trace of dirt from your carpets for you.ave
Save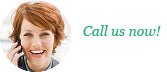 020 3397 9663