We Have the Answer to Getting Your End of Tenancy Cleaning Done in Half the Time
Are you about to relocate and need to have your home or commercial property professionally cleaned to a high standard so that you can leave your current property in welcoming and tidy conditions so that they can move in to it feeling comfortable and relaxed rather than feeling the need to get cleaning it as soon as possible because it has not been left in the best of conditions by the property's former owner – you! You would want to move in to a new commercial or domestic property that has been left in immaculate conditions wouldn't you? So make sure that you give a little something back and make sure you do the same for the new tenant or buyer of your property. You may be liking the idea of wanting to make a good impression on the new buyers or tenants of your working or domestic property but are unsure whether you will be able to free up the time yourself in order to allow time to carry out your cleaning duties or perhaps do not think that you have the knowhow or equipment to efficiently carry out a successful and very thorough clean of your property then you know that it is time to call in the experts at End of Tenancy Cleaning and have us do the job for you. All you need to do is call 020 3397 9663 and we will happily be able to take on your London end of tenancy cleaning responsibilities for you.
The End of Tenancy Cleaners That Will Meet All Your Cleaning Requirements
End of tenancy cleaning in London can be quite a chore in itself. Why? This is due to the fact that there is so much to think of and so much therefore to clean. The job of cleaning up after everybody has been living or working in the property for such a long period of time can be a tough task to take on which is why hiring our team to do the job for you can really help to save you endless amounts of valuable time. In fact, what with the time that it would normally take you to complete the task of tending to your endless cleaning chores, we could help to save you a whole weekend or perhaps even longer! Compared to you alone taking on the mammoth task of cleaning up all of those traces of your presence at your property, we will send a team of professional cleaning staff in to your property, all of whom complete such tasks on a daily basis and have a wide range of high quality commercial cleaning appliances to do a professional time in just half a day to a full day – depending on the size of your property and the clean up job that has to be carried out. We can save you time as well as also making you look good in front of the new property buyers or tenants, all of which can be arranged at any time that is convenient for you!
A Unique End of Tenancy Cleaning Service in London
End of Tenancy Cleaning is here to help you at any time you need us and we are only every one phone call away. We can effectively and successfully remove any stains, odours and all other traces of dirt away from your property and furnishings, as well as completing other jobs too which will help to remove any signs of your living or working there from the premises, such as taking down curtains, removing pictures and packing up small ornamental pieces, cups and other small pieces of kitchenware. It only takes one call to 020 3397 9663 and your London end of tenancy cleaning worries can be a firm thing of the past.
Save
Save
Save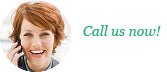 020 3397 9663