Customer reviews and satisfaction are extremly important to us
I don't think I've ever been more overwhelmed by the quality of any service I've hired! End of Tenancy Cleaning London do an absolutely fantastic job despite their low prices, and have never rushed through a job or given me inadequate results. All of the cleaners they've sent over have been very professional and obviously experienced, and judging by how spotless they always leave their carpets, the cleaning agents they use are also top-notch. With remarkable customer service on top of it all, I can't think of a single thing this company does wrong! Great work everybody!
A friend told me to try End Of Tenancy Cleaners London to clean my armchairs and I was happy that I did! This is a professional company with experience, friendly staff and very effective services. It's like I have new armchairs in my home, and they look and feel fabulous clean!
An exceptional team, reliable, reasonable solutions and timeliness greeted us in the form of End of Tenancy Cleaning London's office cleaning contract. They have maintained our office for nearly three years now and we are happy with the quality of service provided. I like the fact that the team is proactive and this is one of the reasons why we never find any fault with the work they do. Thank you for keeping our office clean and fresh all the time. We would like to maintain our association with you in future as well.
We were scheduled for a big spring clean in my house and we soon realised our efforts wouldn't be enough to tackle all the mess. We would probably finish it come winter. We decided to see what End Of Tenancy Cleaners London could do for us and their support was exactly what we needed. They assisted us in doing every chore, from polishing, sorting, vacuuming, to getting rid of litter and more. I was very impressed with their skilled and dedicated staff and will call them without delay next spring.
I love End of Tenancy Clean! They are so careful about every detail, every time! I hire them on a monthly basis to help me with the in-depth house cleaning and up to the moment I have never been disappointed. They are just amazing! Definitely recommended!
I was told that there were people who could help with my end of tenancy clean but I was unconvinced. I wasn't eager about the idea of hiring cleaners into my home to do things, but as the clock ticked down to the move, I had no choice. Any apprehensions I had were soon banished when the staff of End of Tenancy Clean arrived. These expert cleaners saw to the cleaning thoroughly and quickly, leaving my home ready. I got to focus on the move while they provided a clean home.
I have just started having my home cleaned by the professionals. I was fed up of the housework and hired End of Tenancy Clean to sort it. I had a meeting to go over what type of cleaning service I wanted and was very happy with the cost I was quoted. The staff did a great job of thoroughly cleaning my house from top to bottom. They didn't miss a thing; and paid great attention to a lot of little places I usually forget; it now looks so lovely and clean.
Every once in a while the flat gets into a bit of a state and I need a bit of help with the one off cleaning. In this last case we had had a party on the Saturday but my family were visiting on the Tuesday. On Sunday morning the place looked absolutely terrible - detritus everywhere. I phoned End of Tenancy Clean and they sent someone over on Monday who cleaned the place top to bottom. It looked like there had never been a party at all and my mum complimented me on how good the place looked when she arrived! Thank you!
When you're hiring someone to clean your home, it's worthwhile to consider your options carefully. It sounds like a no-brainer, but I've rushed into these kind of agreements before and it never goes right! After shopping around a bit, I discovered End of Tenancy Clean, and was thoroughly impressed with their service quality! They sent over a small team of well equipped and friendly cleaning staff, who were easy to talk to over a cup of tea. By the end of the day, my house looked like the day I bought it! If you're not sold on the idea of professional cleaners, then definitely check this company out, to see what you're missing out on!
I cannot believe the amount of work that goes in to ensuring that wooden floors are cleaned properly! I always thought it was just a mop and bucket job, but apparently not! It seems now that you have to use the right cleaning products, varnishes and polishers etcetera. I have decided that instead of risking messing it up, I use End of Tenancy Clean who are amazing. They charge a really competitive rate, and are sure to give us the best quality of service every time.
I've been totally blown away by End of Tenancy Clean and their end of tenancy cleaners and services! I needed a professional cleaner who could help me when I moved house. With all of the packing and planning I just knew that an end of tenancy clean would be too much for me to handle, but I can honestly say that these cleaners did better than I ever imagined! My house looked fantastically clean - almost brand-new! I'd expect to pay much more for such a thorough service, but the prices are very reasonable and the staff are polite and experienced. I'll be calling again when I need a house clean!
I have always maintained a clean home but this has become difficult to manage over the years. I find that my life has become increasingly busy and so keeping things clean has suffered. I decided the solution was to hire professional help, so I contacted End of Tenancy Clean. Their operators were able to give me the information I needed and they assured me of their skill. I hired a cleaner to come to my home for a one-off service but after seeing the swift and thorough result I received, I hired her on a regular basis. I know always have a clean home, thankless to their hard work.
Frederick Skinner
20/06/2014
We were struggling to find the right cleaning company to help with a regular approach to cleaning our home and we must have tried out each and every service around without finding what we wanted or results which we were satisfied with. That was until someone passed on the information for End of Tenancy Clean and we gave them a call. What they did for us was exactly what we were looking for and now we are happy to be enjoying their services on a regular basis. With their help, we can make sure that our home is properly cleaned. Great job.
I am sure that those out there reading this will be after a new cleaning company, so I will be recommending the people that I use, because they deserve it. End of Tenancy Clean really are fantastic, and I hope that everyone who reads this will go and use them! They get my house looking incredible, which is no mean feat, as I am a messy man indeed! They are also remarkably good value, and I have been waiting for them to raise their rates for ages, which they seem not to want to do!
Knowing that I really needed to do something about how messy my flat gets, I have started using End of Tenancy Clean every week. They have been doing amazingly well so far, working their way through my clutter to get the place looking great, week in, week out. I will be recommending the team to all my mates, and have come on here to do so for you lot! Hopefully the cleaners will get a bit more business because of it, they certainly deserve it for having to deal with me all the time! A fantastic cleaning team, and a very good price as well!
Nelson Peterson
29/04/2014
Cleaning the house was probably one of my least favourite things to do. I hate getting my hands dirty and I'm definitely a bit of a germophobe. I was interested in hiring professional help as I really wanted a clean house but just didn't have the time or energy to do it myself. I called End of Tenancy Clean and they sent me the loveliest and most professional cleaner I could have hoped for! My house gets cleaned quickly and unobtrusively, and the quality of the service is absolutely flawless! I couldn't be more pleased with the results, and I've told all of my friends to hire professional help from this company too!
My daughter was getting married and all our family members from India were coming to live with us. Indian families are huge and my wife was already too busy cooking for everyone. I decided to hire End of Tenancy Clean to give her a hand and they took care of the daily cleaning of the house. My wife was pleased since it gave her time to spend with the family, whilst the cleaning was being done for a very reasonable fee. Sure enough, it also made celebrating my daughter's marriage a lot more enjoyable since absolutely no cleaning was involved at all.
I really can't thank End of Tenancy Clean enough for all the help that their professional cleaners have provided me and my family with! An accident at work left me unable to manage any physically-demanding tasks for a few months, and the dust and dirt was just piling up in my home. I felt awful and incompetent, but this cleaning company really helped me without judging me. My cleaner is very talented and manages to do double the amount of cleaning that I'd expect in around half the time! I honestly don't know how I could have coped without my house cleaner, and if you're in a similar situation, this is an excellent company to call!
I'm self-employed and I spend a lot of time away from my house. Finding the time to clean it was next to impossible, and I was reaching the end of my tether with how dusty, grimy and disgusting my house always seemed to look! I found out about End of Tenancy Clean through their website and I was thrilled with the work they've done on my home. Now I can return home from work to an immaculately clean home and I have nothing to worry about! I don't know how I coped before this service, thank you so much for all the hard work!
This domestic cleaning company is great! My experience with End of Tenancy Clean couldn't have been better and I'm more than pleased with the professional results. Everyone who visits my home compliments me on how clean and tidy it is, and they're really shocked when I say I never even have to lift a finger! Now a lot of my friends and colleagues also use cleaners from this brilliant company to help with their cleaning, and I know they're all just as impressed as I am. If you want a professional cleaner then this company is just what you need!
If you have any rugs in your home, call End of Tenancy Clean when they need cleaning! Honestly, you will be so impressed with the service as a whole, as well as the results. I don't often feel compelled to write reviews, but in this case I did. The staff on the phone were helpful and friendly, they team that turned up to clean my rugs were professional and efficient. The cost was worthwhile, and above all, my rugs were brought back to a fantastic level of cleanliness. I had forgotten just how colourful a couple of them were! Highly recommended.
A big thank you to the staff at End of Tenancy Clean who did a spring clean for us earlier this year. I was really happy with the results, and it was so much quicker than if we had done it ourselves! The kids never want to help and my husband is terrible at cleaning (he probably does it on purpose!) so having a group of professionals round to ensure that the job was done properly was a great relief! I will certainly be using the team again, as they did such a great job.
Cleaning companies are a risky business, so I have always gone with friendly recommendations, as I believe that workers passed on from friends will always be more reliable due to the connection. You will undoubtedly find that End of Tenancy Clean who I was recommended by an old mate will do you a good job, and will get your place looking and feeling much more fresh and clean that you (well, at least I) could ever have done. In a sense, you are getting a very good recommendation from me, so I hope that helps your decision!
We love our dog, but my husband was getting to the point where the constant presence of dog hair on everything was starting to become an issue. He mentioned getting rid of the dog, but that was never going to happened. Instead, I gave a call to End of Tenancy Clean and they purged our house of all traces of the dog. He's still here, but his hair is no longer in every little corner of the house. As well as this, they gave a thorough, deep clean to the house and now my husband is a happy man. And the dog is staying, even if he's not allowed on the sofa any more.
I don't know about everyone else, but it is absolutely shocking how much of a mess I am able to make, just by myself. It never ceases to amaze me. I go to bed and then wake up and boom, the house is a state. One call to End of Tenancy Cleaning changed that. They come by once a week and clean to a standard far higher than anything I came to expect. There's no limit to my surprise when I check behind a jar or a sofa and find that it's already clean. I'm proud of my flat again and it's all thanks to End of Tenancy Cleaning.
The clean house I now have is thanks to End of Tenancy Cleaning. The work they put in has given me a home that is devoid of dust and dirt, were every surface is spotless, every floor vacuumed and each item is neatly in place. Their staff worked hard to give me this, because they dedicated themselves to doing the job correctly and with gusto. They knew every technique and had all the appropriate equipment so the job was done well. If you want a house that's cleaner than it has ever been, all you have to do is call them.
When I hired End of Tenancy Cleaning London to help with my cleaning, they impressed me in every aspect. From the initial call, in which their operators gave me important information and advice, they helped me get a great deal with their free quotes and services that I required. I had the number of cleaners necessary at my home and they did all the work required. They worked hard dusting, polishing, vacuuming and more, making my home a much nicer place to live. They devoted themselves to their work and were completely trustworthy. They proved their worth to me and can do the same for you.
Recent events in my life have made me much busier than I used to be. I now have to spend much more time and energy taking care of various other matters than other facets of my life have declined and been ignored. One of these is keeping my home clean and overlooking this could have dire consequences. Before anything negative could occur I wanted the best help money could but so I turned to End Of Tenancy Cleaners London. They are group of hardworking people who devote themselves to keeping places clean. I had a member of their staff come to my home once a week and the place has never looked better.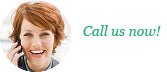 020 3397 9663