Choose Our End of Tenancy Clean Company and Leave the Work to Us
End of Tenancy Cleaning is a professional and very knowledgeable company that can help you to solve your issues with your cleaning. One of the main forms of cleaning that our team of helpful and friendly cleaning experts specialise in is end of tenancy cleaning services. Our end of tenancy cleaning services in London can be performed at any time that you choose and in addition, we aim to also make sure that our services do not cause you any inconveniences whatsoever. Should you decide that you would like more information on our high quality, fast and efficient services, please do not hesitate to contact us at 020 3397 9663 at any time that is convenient for you and our team of helpful and polite office personnel will be here to help you. We know that the task of cleaning is not always a job that you want to take on when there are so many other things that you would rather be doing and on top of that, we fully understand the predicament you are in when you say that you are unable to perform the same top quality job that the professionals can manage with their knowledge, skills and abundance of high quality commercial equipment and cleaning agents. This is where we can help you and at a far cheaper cost than it would be for you to purchase and learn how to use the same commercial cleaning supplies and equipment that we ourselves use here at our company. Booking a clean or getting a free no obligations quote is quick and easy with our team, as all it involves is you simply picking up the phone and calling us now on 020 3397 9663.
Our company offers more than just a simple cleaning service, as this of course is far too general. We specialise in specific areas of cleaning and in addition, we can also provide you with special cleaning services that are aimed to meet specific standards to and that are for different purposes. For example, if you are in need of high quality, professional end of tenancy cleans to get your property in tip-top condition before you move out and leave it for the new tenants or owners then calling up our team and booking a high class end of tenancy clean with us is just what you need. We will spend around half a day (depending on the size of your property) cleaning every little corner and making sure that we do not miss a single patch of your property when we come to clean it. Our end of tenancy cleans however, go way beyond the basics of cleaning though, as we will take to the general and domestic cleaning of every room and area of your household or commercial property.


Specialist End of Tenancy Cleaning Solutions in London
If you need to make sure that your property landlord will give the bond money back on your property then you should certainly try out our London end of lease cleaning services. This is very similar to our end of tenancy cleans in the way that we will take our time on your cleaning and ensure that no single part of the area gets missed out. We can save you a fairly valuable and lengthy amount of time should you make the final decision to hire our team for the task of taking on your end of lease cleaning duties. One thing is for sure when you make the right decision to hire our cleaning professionals for your end of lease clean – you will most definitely be able to guarantee that you get the bond back on your deposit!
You don't have to be on the move in the way of relocating to be able to make use of our professional cleaning services either, as our company also offers affordable and high quality house cleaning, carpet cleaning and rug cleaning services too, so as to assure that we can appeal to every member of the market. Just like with all of our services, our carpet cleaning, house cleaning and rug cleaning services are performed carefully and efficiently so as to get the job done in the shortest amount of time whilst making sure that the results of every one of our cleans are nothing less than perfect. We put one hundred percent in to every clean that we carry out and this is something of which is clear and that you will see after we have completed our first clean for you.


Choose The Most Professional End of Tenancy Cleaners
Convenience is also another additional aspect that makes our end of tenancy cleaning company one of the most popular choices amongst are current and past clients because we offer our customers a wide choice of times and days for when we come to clean for you. You can book regular cleans with us and you can also book our London end of tenancy cleaning services for certain times every now and again. We work flexibly so as to be most beneficial to you because our clients are the most important part. You have the option to wait in for our cleaners to come but if you find that this may affect your time schedule and interfere with your time frame then you are welcome to leave a set of keys at our office so that we do not have to bother you when we arrive at your property for your schedules cleaning.
There are many ways in which choosing End of Tenancy Cleaning can benefit you and be of use to you, which is why we remain one of the first port of calls for many people who have heard of our services and that have used our services before. Working with us gives you a flexible service that can be worked in and around your working and personal life so that you neither have to worry about time or your cleaning duties ever again! Give us a call today on 020 3397 9663 and see how we can help you today!
Save
Save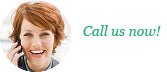 020 3397 9663