Here is Why Our End of Lease Cleaning Services Can Benefit You In Numerous Ways
Are you a rental tenant living or working in a property that you are paying rent on? If you are planning to move out of your property in the near future and need to make sure that your property is looking clean, tidy and presentable for when you do come to move out so as to ensure that you will definitely get the bond or deposit back from the property landlord then why not save yourself some time, worry and hard work and hire End of Tenancy Cleaning by calling 020 3397 9663 and have our company come to clean your property for you so as to guarantee that you will have no trouble in getting the rental deposit back at the end of the contract. We are the professionals when it comes to cleaning up and dealing with end of tenancy cleans so we can guarantee that we will do a great job for you!! Our team of professional end of lease cleaners in London deal with end of lease cleans on a daily basis and have been doing so for years, which is why we know very well that we are more than capable of doing nothing less than an excellent job for you. Just like with an end of tenancy clean, when our team comes to your commercial or domestic property to clean for you, we will make sure that we cover every square inch of your property to make sure that no spot is missed when we clean your property. Only with our professional and highly popular cleaning services can you guarantee that your current property will look as good as new when you hand over the keys to your landlord and in return, you can rest assured knowing that your rental bond will soon be back in your hands too!
Book Our End of Tenancy Cleaning Services in London for Perfectly Clean
Ok, so now you may be interested in hiring our services for your forthcoming need for an London end of lease cleaning team but one thing that you may be wondering now is what will we do when we arrive at your property to clean? Well, we will empty your bins, take down your curtains, clean your domestic or commercial property very thoroughly indeed and we will even pack up some of your smaller household or office items, such as the cups, glasses and cutlery in your kitchen. If you have already packed up a lot of your stuff then the last thing you want to have to do is to go rooting through your stuff to see what you can unpack in order to be able to clean your home or work space successfully. If your cleaning clothes, cleaning appliances and equipment are all neatly packed up and separately boxed and bagged up then the last thing you want to do is to go through it all, unpack the things you need to complete a good, thorough cleaning job and then pack up all of the stuff again. The easier, more efficient and quicker way of dealing with the final, thorough and best clean of your property before your move out is to hire our professional team of seasoned end of lease cleaners who will do this job for you.
Save Time and Money with Experienced End of Lease Cleaners

At End of Tenancy Cleaning our fantastic team of professional cleaners will clean every part of your domestic or commercial property in the smallest amount of time possible. We have an excellent team of staff, a range of high quality commercial cleaning equipment and lot of experience in providing our clients with nothing less than the best end of lease cleaning services in London possibly. Just give us a call on 020 3397 9663 today for more information.
Save
Save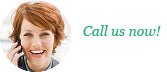 020 3397 9663