Testimonials
I don't think I've ever been more overwhelmed by the quality of any service I've hired! End...
Sasha B.
A friend told me to try End Of Tenancy Cleaners London to clean my armchairs and I was happy...
Helena D.
An exceptional team, reliable, reasonable solutions and timeliness greeted us in the form of...
Celia L.
We were scheduled for a big spring clean in my house and we soon realised our efforts...
Andrea F.
I love End of Tenancy Clean! They are so careful about every detail, every time! I hire them...
Judith P.
I was told that there were people who could help with my end of tenancy clean but I was...
Janine Brown
I have just started having my home cleaned by the professionals. I was fed up of the...
C. Ford
Every once in a while the flat gets into a bit of a state and I need a bit of help with the...
Dean
When you're hiring someone to clean your home, it's worthwhile to consider your options...
Alice Hurst
I cannot believe the amount of work that goes in to ensuring that wooden floors are cleaned...
Ashley Gray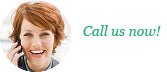 020 3397 9663